At Bday Pics, our mission is to bring joy, excitement, and everlasting memories to every birthday celebration we capture. We believe that birthdays are magical moments filled with love, laughter, and the joy of life. Through our expertise in photography and our commitment to exceptional service, we strive to create a truly unforgettable experience for our clients.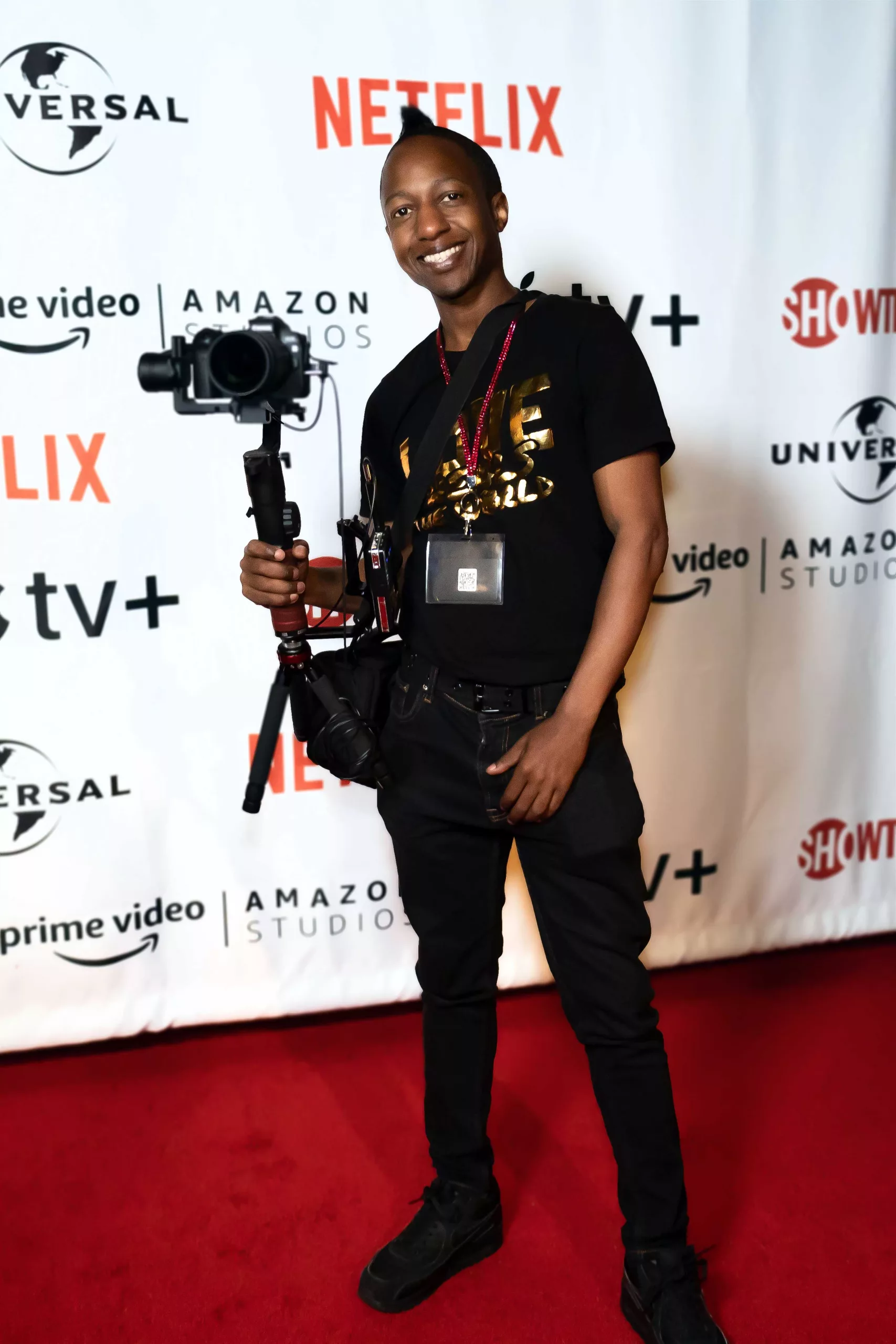 BdayPics.com Lead Photographer & Owner Dumisani Maraire Jr. captured at the 2022 Hollywood Music In Media Awards at the Avalon in Hollywood.
Founded in 2018 by Hollywood Celebrity Photographer Dumisani Maraire Jr., Bday Pics is the premier birthday event photography service in the Los Angeles area. With a passion for capturing the joy and excitement of birthdays, we specialize in creating stunning memories that will last a lifetime.
Dumi, an established event photographer at his company redcarpetseries.com, noticed a trend in his bookings – birthdays were consistently among his favorite events to capture. Recognizing the unique significance and celebratory spirit that birthdays hold, he decided to spin off the birthday segment of his portfolio and give it a dedicated focus. Thus, bdaypics.com was born.
Based in the vibrant neighborhood of Miracle Mile, Los Angeles, CA, bdaypics.com is proud to be a part of Top Flyt Media, LLC, which also operates redcarpetseries.com. As a company deeply rooted in the world of photography and event services, we bring a wealth of experience, expertise, and creativity to every birthday celebration we have the pleasure of capturing.
At Bday Pics, we understand that birthdays are much more than just another day on the calendar. They are occasions for laughter, love, and celebration. Our goal is to encapsulate the essence of these special moments through our artistry and technical prowess, delivering images that vividly reflect the magic and energy of each unique birthday event.
We take pride in our commitment to providing exceptional service, ensuring that every client receives the red carpet treatment they deserve. With our attention to detail, professional equipment, and skilled photographers, we guarantee that your birthday memories will be captured flawlessly, preserving the joy and happiness for years to come.
Whether it's an intimate gathering or an extravagant bash, we are dedicated to delivering top-notch birthday event photography that exceeds your expectations. Our rates are based on a 15-mile radius of the 90036 zip code, allowing us to conveniently serve the Los Angeles area with our exceptional services.
Dumi, the driving force behind Bday Pics, finds immense joy in capturing birthdays. His passion and love for the craft shine through in every photograph he takes. With his discerning eye and innate ability to capture the perfect moment, Dumi ensures that your birthday memories are preserved in all their beauty and authenticity.
Choose Bday Pics to elevate your birthday celebration to new heights. Let us create visual masterpieces that will transport you back to the laughter, the excitement, and the love experienced on your special day. Contact us today to book our services and let us turn your birthday into a work of art.